El último capítulo de la segunda temporada de Halt and Catch Fire ha sido muy emotivo. Pero no sabría decir si los personajes han comenzado una nueva vida o se han despedido para siempre de sus seguidores.
Aviso, a partir de ahora
¡Spoiler!
En el capítulo anterior Gordon le decía a Joe: "Sube a ese puto avión, deja todo atrás". Finalmente, quien subió a ese avión rumbo a California no fueron Joe y Sara, sino Gordon con Donna, Cameron y todos los miembros de Mutiny. Un giro argumental un tanto forzado, bajo mi modesto punto de vista. De esta manera se abre una nueva etapa en la vida de los protagonistas unidos directamente a Mutiny.
Por otro lado, Joe MacMillan, tras destruir su último proyecto, como pasó en la temporada anterior, intenta rehacer su vida. Busca un nuevo trabajo, un nuevo proyecto, un nuevo desafío. Y lo consigue pero a costa de Gordon, que tiene otro motivo para odiarle.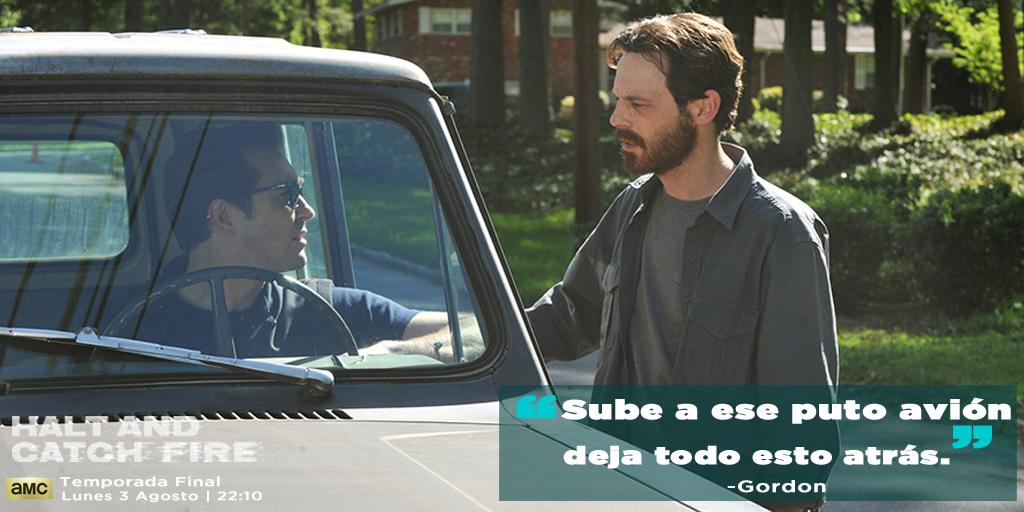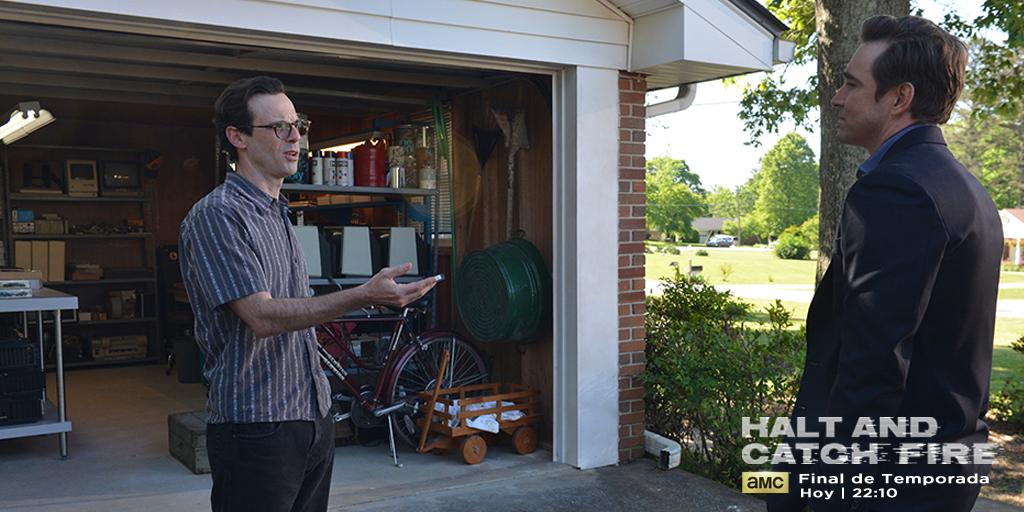 Siempre seré un seguidor incondicional de
Halt and Catch Fire.
Estoy unido a ella por su vínculo con la Edad de Piedra de la informática. También me une a ella la personalidad de los personajes, me resultan muy atractivos. Sus reacciones son tan humanas y, a la vez, tan cinematográficas.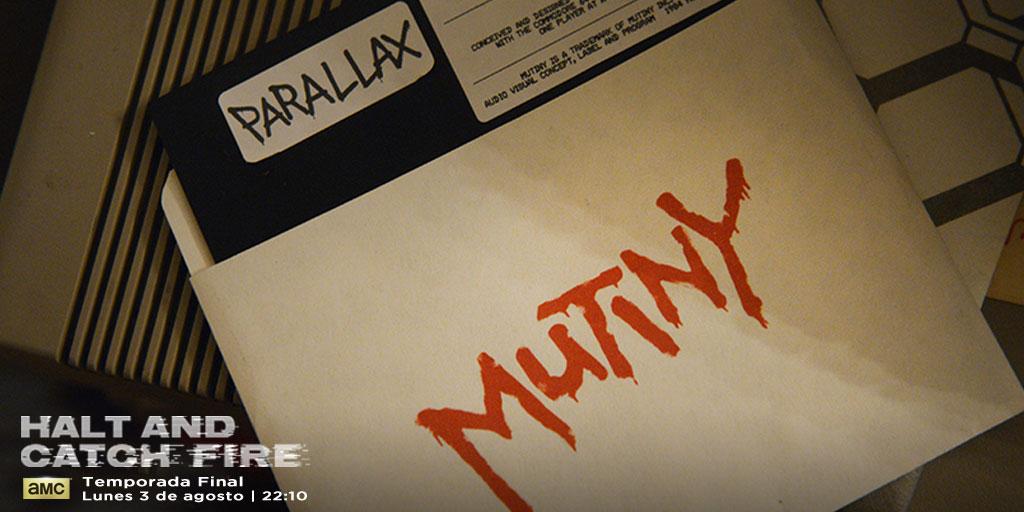 Gracias a la serie he encontrado a muchos fans, a muchas personas con los que he vivido cada episodio, con los que he compartido escenas, con los que he intercambiado opiniones. A ellos está dedicada esta reseña. Un saludo a todos ellos, nos vemos en Twitter.
No quería despedirme sin agradecer a Los Lunes Seriéfilos la oportunidad que me ha proporcionado al darme un espacio en su maravillosa Web para escribir esta review cada semana, gracias por confiar en mí, gracias por acogerme en esta gran familia de cinéfilos y seriéfilos.