Mientras veía el capítulo de
Halt and Catch Fire
de esta semana pensaba ¿qué ha pasado con los grandes momentos a los que nos tienen acostumbrados? Se habían guardado lo mejor para el
final, ha sido muy sugerente
.



A partir de ahora, Spoiler.



Cameron y Donna han organizado una gran fiesta para homenajear a los clientes de Mutiny.
Gordon
comienza a tener cambios de humor, agresividad y alucinaciones. Joe se casa y deja su trabajo para irse con su esposa a California. Y eso es todo, podía dar por terminada la reseña de esta semana.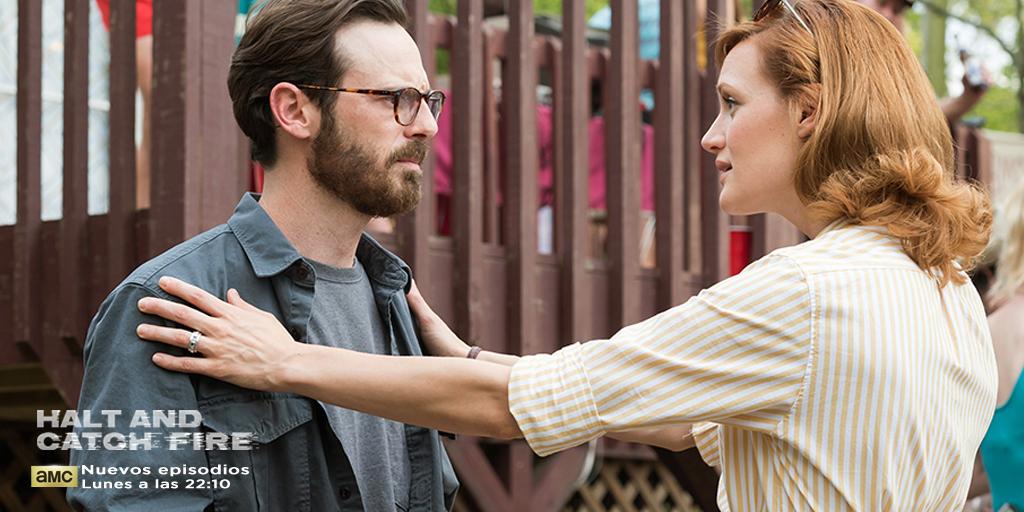 Pero lo mejor estaba reservado para el final
. El episodio termina con una gran idea de
Cameron
que se ve reflejada en su mirada,
termina con el destello de genialidad de una visionaria.
Creo que esa idea, tal y como se han ido relatado los acontecimientos, tiene que ver con lo que conocemos hoy en día como
INTERNET
. Esta es la interpretación que yo le doy a los últimos segundos del episodio, previos a
un gran giro argumental
.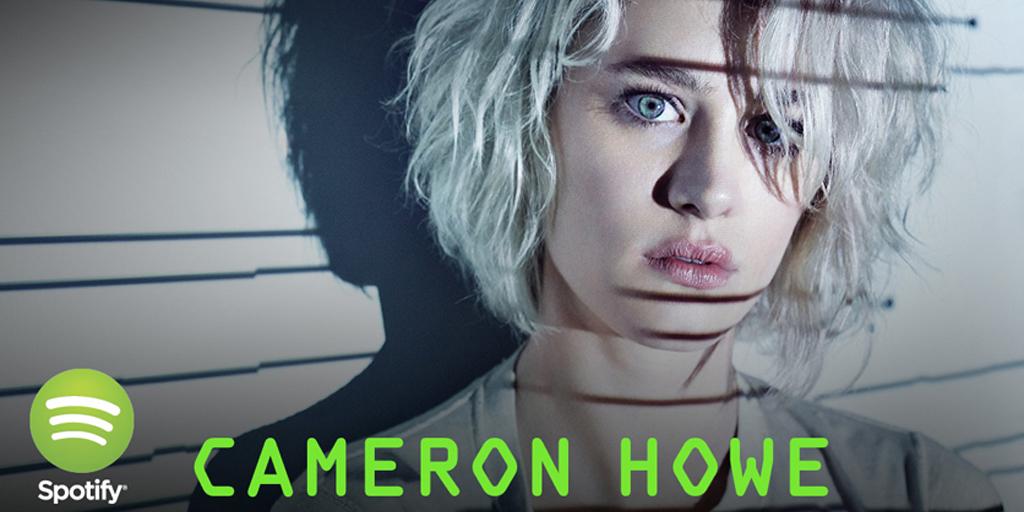 Cameron Howe es un personaje complejo. Su personalidad ha evolucionado, no es la misma Cameron de la primera temporada, aunque sigue siendo poco sociable y perfeccionista. Su caótico carácter se ve reflejado, especialmente, en la música que le gusta. En la web de AMC tenemos una "playlist" con las canciones que escucha, a todo volumen, con sus "cascos". Bandas como The cure, Meat Puppets o The Clash.
Punk del bueno
que a ella le ayuda a aislarse del mundo y a nosotros a conocerla mejor. Algunas de las canciones que aparecen en su playlist son
Saturday Night
de
The cure
,
Split Myself in Twov
de
Meat Puppets
o
The Magnificent Seven
de los
The Clash,
de esta última os dejo un vídeo.


Por último una buena noticia. "The Emmy nominated opening titles for Halt and Catch Fire". La serie estará presente en los Emmy, aunque sea con esta modesta nominación. Creo que merecía algo más.