En el quinto capítulo de Halt and Catch Fire he sido testigo de los desastres personales y los terremotos sentimentales de los personajes. Los escritores de la serie han conseguido tocar fibras muy sensibles, tal vez porque me siento identificado con alguna de las situaciones que viven los protagonistas.



A partir de ahora, Spoiler.



Mutiny continúa siendo el centro de atención, todo gira en torno a este innovador proyecto empresarial. Pero cada personaje tiene una historia que contar y, en este episodio, más que nunca, aflora el mundo interior de cada uno de los protagonistas.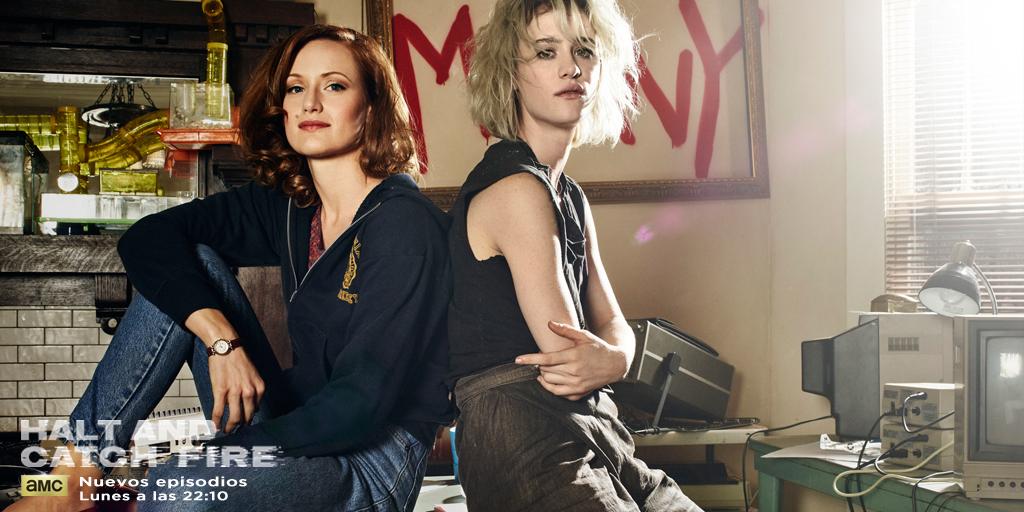 A Gordon le diagnostican un daño cerebral irreversible, pero no comparte su estado con su esposa. Donna está embarazada, la noticia no la hace feliz, pero tampoco se lo cuenta a su marido.
Cameron inicia una relación con uno de sus empleados, irónico, ella se enamoró, y sigue enamorada, de su antiguo jefe.
Joe tiene un encuentro con Cameron, tras mucho tiempo sin verla, que hace tambalear el mundo que ha creado tras la ruptura con la dueña de Mutiny.
Por otro lado, estoy convencido que el futuro suegro de Joe está tras el reencuentro de la ex-pareja. Si estoy en lo cierto, pueden pasar muchas cosas interesantes.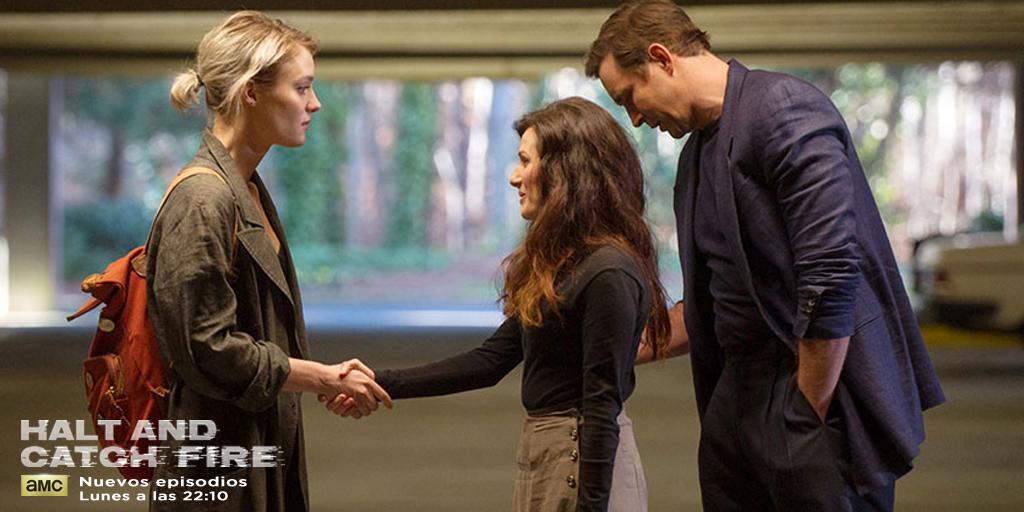 Ahora le llega el turno al comentario técnico, por llamarlo de alguna manera, que los fanáticos de los años 80 están esperando. En una entrañable escena, se nombra a la NES, la videoconsola de Nintendo (Nintendo Entertainment System). La famosa máquina japonesa, la más exitosa de la época, que catapultó a la fama el juego Super Mario Bros. Alguno de nuestros lectores todavía recordarán los controles del mando que incluían las letras "A" y "B" en color rojo, los botones "START" y "SELECT" y las teclas direccionales en forma de cruz. Las Especificaciones técnicas ofrecían 2KB de memoria RAM y un micropocesador de 8 bits. Los cartuchos que contenían el juego tenían una capacidad de 8 KB de memoria.

Esta semana tengo la suerte de contar con la opinión de un experto y buen amigo, Vicente Cabeza (@vicentecabeza), actor y monitor de Teatro. El pasado 27 de junio me mandó un "tuit" desde Lucena (Córdoba) en el que calificaba la serie como una "maravilla" y afirmaba que "está muy bien escrita e interpretada". Y lanzó una pregunta: ¿Halt and Catch Fire es la Mad Men de la informática?

Muchas gracias Vicente y vosotros, seguidores de Los Lunes Seriéfilos y de la serie, ¿qué respondéis?