Y finalmente llegó este parón navideño en The Walking Dead (que se extenderá más allá de la Cuesta de Enero hasta los infernales y empalagosos días de mitad de febrero) con el clásico subidón con el que acostumbran a despedirse esta gente desde hace ya unos añitos, subidón como contenido principal de un capítulo un pelín endiosado pero bueno al fin y al cabo. Lo desglosameos tras un pequeño anexo acerca del capítulo 7, del que no tuve demasiado que decir la semana pasada ya que me pareció más la entrega 6.2 que la 7 y, como del 6 ya hablaos suficientemente, no consideré que diera para una review completa (ni para un vídeo :P).
Del 7 había solo que señalar unas cuantas cosillas:
Nos obligaron a aceptar barco como animal acuático, de modo que si queríamos seguir viendo la serie teníamos que aceptar a este Gobernador, con sus fallos y fortalezas. No tenía sentido hablar demasiado de su reciente amor hacia otras personas, lo aceptábamos y disfrutábamos de un episodio en el que pudimos ver su faceta más reconocible (aunque motivado por razones algo cojas a mi parecer).

Si te unes a un grupo de supervivientes que viven apilados en caravanas unifamiliares, es casi seguro que si llegas con 4 personas te van a dejar una para ti solito. No sabemos cómo fueron a parar allí (si estaban o alguien las condujo) ni nos importa, solo has de saber que te espera una confortable caravana con todas las comodidades que se pueden tener (wow, el techo tenía una gotera, sería por eso por lo que estaba vacía…).

El tema de la gasolina casi nunca lo hemos debatido en estas reviews, no se ha hecho porque en teoría hay coches suficientes abandonados y la gasolina creo que puede aguantar un tiempo considerable si no está demasiado expuesta al aire. Es por eso que me ha dado igual ver siempre cómo un problema tan tocahuevos en la vida real como la gasolina en este mundillo parce no existir, pero no me jodáis… ¿un tanque, un jodido tanque?, ¿cuánto consume eso?. Pienso que arrastrar algo tan pesado requiere mucha más energía que mover un coche normal, por lo tanto requiere mayor consumo de gasolina, ¿cómo puedes desplazarte con un tanque y abastecerlo de gasolina junto a un rebaño de caravanas?. Sin duda nuestro amigo el hispano, su líder, demostró ser mejor mandatario que el tuerto bipolar (por lo menos el Gobernador del cómic tenía junto a Woodbury una gasolinera con los depósitos llenos).

Para sobrevivir al Gobernador no debes mostrarte ni estúpidamente confiado como nuestro amigo hispano (¿qué leches le pasa, se le olvidó que no se le debe dar nunca la espalda a un tipo tan impredecible como él?, para arreglarlo lo dejó junto al hierro 3 y claro, un viaje mal calibrado de eso te lleva directamente al hoyo…), ni tan honorable como el hermano del expresidiario (de OZ) dueño de un tanque. Si es que no se puede ser tan honorable en ninguna serie, os lo digo yo, si no tuvisteis suficiente viendo volar la cabeza de Sean Bean lo habréis comprobado hoy viendo rodar la cabeza de Hershel.
Nací maestro montador...
Pasemos ahora a lo que importa de verdad, el capítulo 8. No sé de verdad qué capítulo ha visto mucha gente, con el tema de la acción trepidante y los sucesos importantes es un grandísimo episodio, cierto, pero no es ni de lejos perfecto ni tampoco el mejor de la temporada (para mí lo fue el 5). Por qué, pues porque aunque los personajes protagonistas de la historia están de 10 (Rick ha estado fenomenal), da la impresión de que todos los antagonistas son o jodidamente tontos o vienen de un universo paralelo donde ciertas leyes son distintas y no se terminan de adaptar a las de éste. Pasaremos ahora mismo de puntillas apuntando la locura bipolar (o tetrapolar) del Gobernador para hablar del grupo que lo acompaña, de sus motivaciones y de su forma de actuar.
Mirad qué plano tan bonito, parece incluso verse un chemtrail en uno de los tercios
Estamos todos de acuerdo en que el discurso de Brian el Tuerto fue lo suficientemente motivador para arrastrarlos a todos a la cárcel, pero a partir del discurso de Rick todo lo que sucede da a entender que sus acciones son actos inconscientes movidos por un instinto de conservación (ves que a uno le han cortado la cabeza, te están disparando y actúas sin pensar). Me parece correcto y una buena forma de mirarlo, pero mi instinto de conservación en esa situación me habría dicho de hacer lo mismito que hace la hermana boyera de la milf (novia del tuerto y madre de la niña del barro), refugiarme detrás de los coches y esperar a que de algún modo todo se solucionase (al fin y al cabo siempre es más fácil disparar a los zombies que vienen a atacarte que entrar a un sitio cerrado donde te disparan). Tal vez el hecho de tener un tanque consigo les diese una sensación de superioridad además de servir como cobertura blindada móvil. Es correcto, un tanque impone respeto y lanza buenos pepinos, pero tal vez hubiera sido conveniente apuntarlos al lugar donde estaban Daryl y los demás haciendo picadillo a sus tropas en lugar de dedicarse a agujerear las paredes de un lugar que, recordemos, estaban peleando para convertirlo en su hogar... pero impone respeto, eso no lo quita nadie. Aunque para algo Daryl se cayó en la marmita de la poción Modo Dios cuando era pequeño, para solventar este tipo de situaciones e impedir que alguien que escapó de OZ entrase en Cárcelville.
De los comparsas del Gobernador toca seguir hablando otro poquito, porque no hay nada mejor que hablar de una madre preocupada pero inepta, incapaz pero teletransportable y sumisa pero invisible. ¿Cómo?, diréis, muy sencillo:
No sufras que yo te hago todos los hijos que tú quieras...
Preocupada: todo el que está preocupado y vigilante se sube a vigilar encima de una caravana, eso es así aquí y en la China popular.

Inepta: por mucho que vigiles si no tienes en cuenta todos los ejes espaciales estamos bien jodidos (refrendando mi teoría de que vienen de otra realidad paralela). De nada sirve que observes una cómica y entrañable escena de un zombie intentando cruzar un río andando cuando dejas a tu hija sola a 10 metros de distancia debajo. ¿Qué pensabas hacer si el zombie hubiese cruzado el río, esperar a que se empezase a dirigirse a tu hija?, ¿no hubiera sido mejor avisarla desde la primera vez que lo viste?, ¿acaso piensas que su muerte ha sido mala suerte o fruto de la casualidad?. Si ese zombie tan cutremente enterrado en el barro (avisamos con un cartelito pero no lo rematamos, tócate los cojones con zombielandia, así les ha ido a todos…) no hubiese aparecido ya lo habría hecho otro detrás de los arbustos, porque en este mundo hay zombies, es casi lo único que hay, Y TÚ ESTABAS MIRANDO AL FRENTE.

Incapaz: se quedan en el campamento para que no les pase nada y porque no tienen experiencia en armas, fracasan estrepitosamente. Muy al hilo del punto anterior.

Teletransportable: ir con una niña en brazos a un lugar donde nunca has estado y que parece no estar cerca , llegar justo en el momento crucial y además acertar el sitio justo de toda la alambrada requiere de una habilidad cuando menos semejante.

Sumisa: "Sí, te dejo pegarle un tiro en la cabeza a mi hija, tuerto de las narices, total la culpa es más mía que tuya, jamás debí ofrecerte judías...".

Invisible: Tras la escena en la que aparece con la niña en brazos vuelve a desaparecer, da tiempo a que el Gobernador ponga tibio a ostias a Rick y a que Michonne se la meta bien adentro cumpliendo su promesa, todo mientras llovían balas y los zombies llegaban por doquier. No la vemos hasta el final, cuando aparece de nuevo teletransportada pero esta vez también invisible, rodeada de zombies que no la atacan mientras se acerca lentamente para rematar al susodicho. A la lista de habilidades podríamos poner la de superfuerza, ya que disparar con ese pistolón en esa posición de manos y sin experiencia suele acarrear consecuencias tragicómicas…
Ahora sí toca hablar del Gobernador y de tratar de comprender lo que le pasa por la cabeza, admito mis limitaciones afirmando ser un completo inculto en cuanto a psicología, pero no creo que sea fácil catalogar a este tipo. Dentro de esa cabeza ha habido siempre por lo menos 4 individuos: Phil (el bueno, antes del apocalipsis, un hombre normal), Gobernador (el malo y sociópata), Brian (el feo tuerto bipolar) y Hide Gobernador (modo psicópata). Brian es un tipo bastante peculiar, alguien que va por ahí haciendo lo que sea necesario para salvar a su "familia" que acaba de conocer. Un tipo al que le va el "no me llames Gobernador, llámame Lola" diciendo que el pasado quedó atrás y es tiempo de segundas oportunidades, para luego actuar por puro odio, venganza y terquedad ejecutando a Hershel innecesariamente cuando el discurso de Rick estaba calando en todo el mundo. ¿Qué pasa por la cabeza de este tío?, si vas de Gobernador vas de Gobernador, si vas de buena gente vas de buena gente, pero no vas primero de Gobernador, luego de buena gente, de nuevo Gobernador y finalizas siendo Hide Gobernador (versión "me importáis todos una mierda, a tomar por culo con todo").
En el anuncio de este episodio me esperaba al personaje en su estado de Gobernador, frío, impasivo y manipulador, engañando a los suyos para atacar al resto. Es cierto que algo de eso se ha visto, ¿pero qué es esa tontería de decir que no tiene por qué morir nadie, le dijiste eso a nuestro amigo honorable al que derrocaste acuchillándolo por la espalda en el anterior capítulo?. Vale, al final sale su vena infernal y comienza la gresca porque sus santos cojones así lo quieren, ¿pero entonces por qué matas a Hershel y no a Michonne a la que le tienes más asco y encima ha jurado matarte?. Pasa de ser Maquiavelo a ser noble y luego vengativo en cuestión de segundos y encima lo hace mal, algunos me dijeron que el Gobernador había resucitado y bajo mi punto de vista no lo ha hecho. El episodio 7 acabó bien, decías "bueno, al menos se le ve una motivación", pero tras ver el último no sabes realmente qué le mueve, ya ni siquiera sabes si le movía el deseo de querer volver a tener una familia porque cuando está en modo Hide Gobernador extremo llega la otra con la niña muerta y parece importarle un carajo.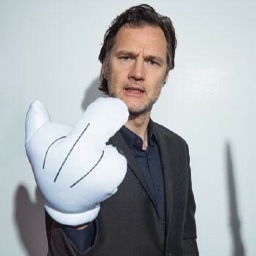 La muerte de Hershel era de esperar y se estaba alargando ya más de lo debido, el acto de matarlo no responde tanto al deseo del Gobernador como a la necesidad de los guionistas de quitárselo del medio de una manera trágica e impactante. Porque sí, Hershel moría en el cómic a manos del Gobernador en el asalto a la cárcel, pero de una forma completamente distinta y mucho más triste. Hershel en la serie se ha hecho gigante y en el cómic no pasaba de ser un secundario importante, por eso su muerte te entristece en el papel y te traumatiza en la pequeña pantalla. La muerte que yo recordaba era con Hershel de rodillas, totalmente rendido y desolado, pidiendo a un Gobernador que le apuntaba con su pistola que acabase ya con su sufrimiento. Sin duda son dos muertes absolutamente atroces pero muy distintas, me quedo con la de la serie, me parece acertada dado el caché que había adquirido este personaje al que echaremos realmente de menos. El pobre Heshel de la serie ha recibido, a lo largo de 3 temporadas, el destino de otros personajes que se fueron antes de tiempo o no tenían el caché suficiente para impactar, llevándolo además de una menara mucho más digna y transcendental a como lo llevaron ellos en el cómic. Hershel es para mí uno de los aciertos de la serie junto con Daryl.
Hasta siempre Hershel, siempre te recordaré como el hombre que salvó mis chistes sobre Glenn
Hablemos ahora de la posible reestructuración de los personajes y de otras cosas que merecen mención, como la especulación acerca del paradero del Bebé (Judith). Lo siento para los que tengáis esperanzas, pero Judith está muerta, en la vorágine alguien se dejó olvidado el cestito y se puso a pegar tiros, dejándola sola e indefensa ante un grupo de zombies que la usaron de merienda cena. Beth era la que solía estar más a su cargo pero no podía ocuparse de ella mientras defendiendía el fuerte y cuando escapa no se la ve con ella, de todas formas la sangre de la cuna es bastante esclarecedora. ¿El cuerpo?, ¿realmente alguien necesita ver el cuero?, ¿cómo te van a sacar el cuerpecito desmembrado en un bebé tan pequeño?... No, Judith está muerta y nos han dejado suficientes datos sutiles (y no tan sutiles) como para que lo asimilemos, de lo contrario tendrían que explicar en los episodios venideros el por qué de la sangre en el interior del cesto (ni fuera ni a los lados, justo en el sitio donde un bebé dejaría marca si se lo estuviesen comiendo). Si lo que he dicho no os convence, sabed que Judith es otra de las que moría en el cómic cuando asaltan la cárcel (de manera distinta también), lo siento, no hay final feliz para la hija bastarda de Shane.
Bueno, aquí tenemos de nuevo a la pareja de hermanas cagándola de forma escandalosa
En cuanto al resto, es de suponer que la mayoría se terminarán encontrando en un punto común, tal y como sucedió cuando huyeron de la granja. Los que posiblemente queden rezagados serán Rick y Carl, son los únicos que no han huído en grupo ni motorizados, imagino que antes de reencontrarse con los demás vivirán algún episodio de supervivencia y, tal vez, conozcamos a gente nueva o nos reencontremos con Carol. The Walking Dead volverá a su punto de partida pero con unos protagonistas mucho más experimentados. Rick me ha gustado bastante y creo que su capacidad de liderazgo ha llegado a su punto álgido, es posible que en los capítulos siguientes Carl también demuestre aptitudes y ambos se ayuden mutuamente, todo se verá.
Aunque yo nunca digo las cosas por decirlas...
En cuanto al misterio que queda en el tintero, no tengo ni idea de quién puede ser el orquestador de la trama de las ratas, la única que se me ocurre es la niña amiga de los zombies pero viendo su evolución a lo largo de las entregas pienso que, de ser ella, se trata de una chiquillada sin importancia que se desvelará en algún diálogo casi de relleno (siempre que no se lo diga a Tyreese y la liemos). Me sigue dando mala espina esta chica pero de momento me mantengo prudente…
Para ser pupila de Carol tenéis que perder niñas y matar a sangre fría
En cuanto a la ex del Gobernador y su hermana, me cuesta creer que desaparezcan de la serie, muy probablemente se unan con alguno de los que escapan, ¿la milf próxima novia de Rick?, quién sabe…
Éste no pierde el tiempo ahí donde lo veis, y cada vez se parecen más...
Bueno, hasta aquí la última review de la midseason, antes de nada quiero pedir disculpas al blog y a muchos de vosotros (los que me suelen leer) por no publicar la semana pasada ni dar explicaciones al respecto. Pienso sinceramente que no estoy cumpliendo con el blog y me estoy planteando dejar las reviews a otr@ redactor/a más cumplidor/a y comprometid@. Si sirve de excusa, no he pasado buena semana, pero me alegro de por lo menos haberme despedido con un, pese a todo, gran episodio. Si decido dejar de hacer reviews intentaré de todas formas hacer vídeos y publicarlos en la web, algo que ahora me motiva más y tengo ganas de pulir (no quiero hacerme Youtuber famoso, llego muy tarde y además no me va el rollo que se traen, solo los hago por diversión).
Bueno, un saludo a todos y feliz navidad. Gracias por estar ahí.
PD: Glenn también os desea feliz navidad, pero no mejor que la suya...