Review Halt and Catch Fire 2x09 "Kali"
En el noveno capítulo de Halt and Catch Fire se han desat...

http://www.loslunesseriefilos.com/2015/07/review-halt-and-catch-fire-2x09-kali.html



















































En el noveno capítulo de Halt and Catch Fire se han desatado varios conflictos que nos han permitido ver a Joe MacMillan y Cameron Howe en estado puro. O lo que es lo mismo, hemos vivido la destrucción y el caos, la energía y el genio, la seducción y la pasión.

Si quieres saber qué a pasado en el penúltimo capítulo de la temporada, sigue leyendo. Como diría John Bosworth: "escúchenme, no se arrepentirán".



A partir de ahora, Spoiler

.

Quiero retomar los últimos segundos del episodio anterior. Los eléctricos ojos azules de Cameron nos anunciaban una idea que salvaría a Mutiny. Esa expresiva mirada nos decía que iba a vender el juego en el que habían estado trabajando los últimos meses.
La venta sacará a su empresa del "limbo" en el que estaba sumida.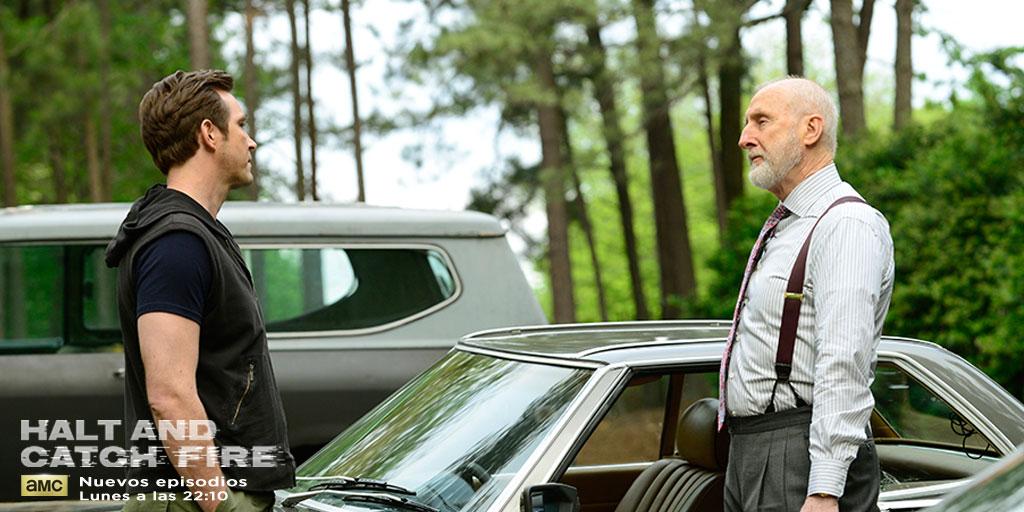 Las parejas han dominado el episodio de esta semana. Por un lado el drama "médico" que viven Gordon y Donna. Por otro el enfrentamiento entre Joe y su cínico suegro. La separación profesional de Cameron y John. Las crisis sentimentales de Cameron y Joe con sus respectivas parejas. Y, por último, los auténticos protagonistas de la serie, Joe MacMillan y Cameron Howe.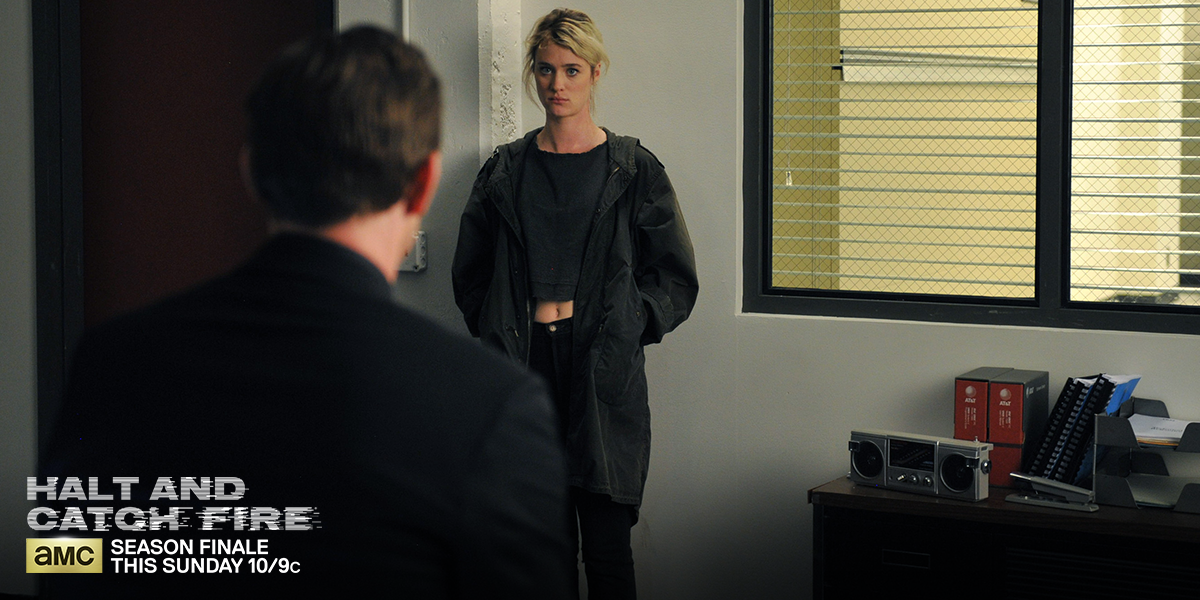 De este capítulo no podré olvidar el alegato que MacMillan hace para ensalzar el genio de la auténtica creadora de Mutiny. No podré olvidar la densa tensión que había entre Cameron y Joe cuando se reencuentran.
Bajo mi punto de vista, el mejor episodio de los vistos hasta ahora.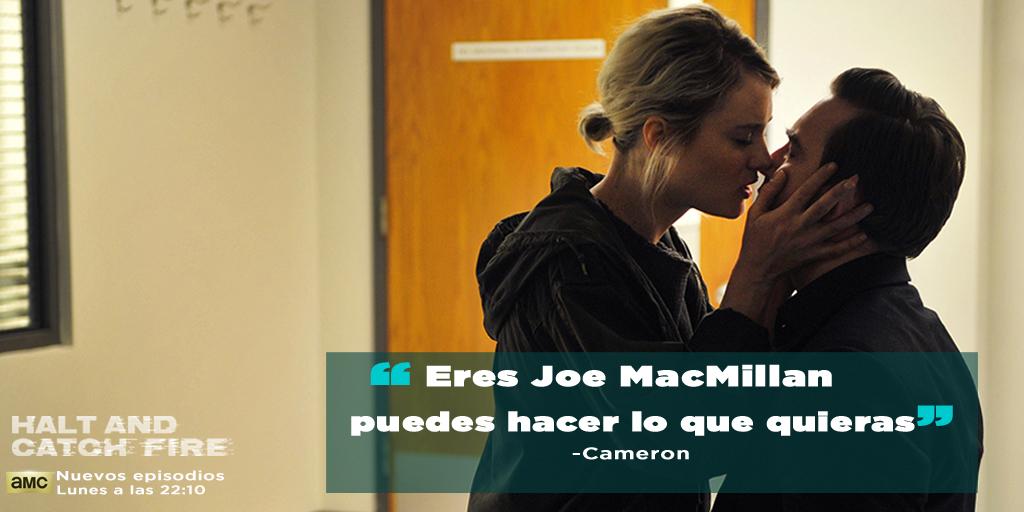 Kali, el título del capítulo, ¿se refiere a la venganza de Cameron? Joe cae en la trampa de la programadora y, al insertar el disco que le da, ejecuta un programa que genera un alta masiva de cuentas de usuarios lo que colapsa el IBM 3090, el supercomputador del que ya hablé en la review del cuarto capítulo de la serie. En las pantallas de los terminales de la sala de exposiciones aparece este mensaje: "595 additional users detected. Solaris detects 4059 WestNet simultaneous users".
Un saludo a todos los seguidores de la serie en Twitter. Es una gran experiencia compartir con vosotros las geniales escenas de esta adictiva serie de AMC (

@

amctv_es

). Espero que haya merecido la pena leer esta modesta reseña de
#HaltandCatchFire
, nos vemos en este
hashtag
.